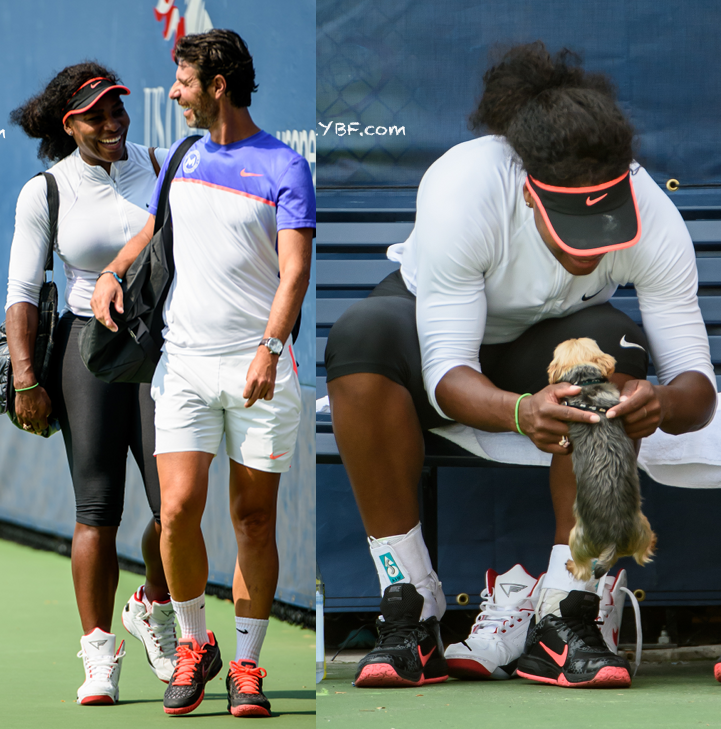 It's practice day for Serena Williams and we've got pics of her winding down with her puppy Chip and joking around with her coach inside.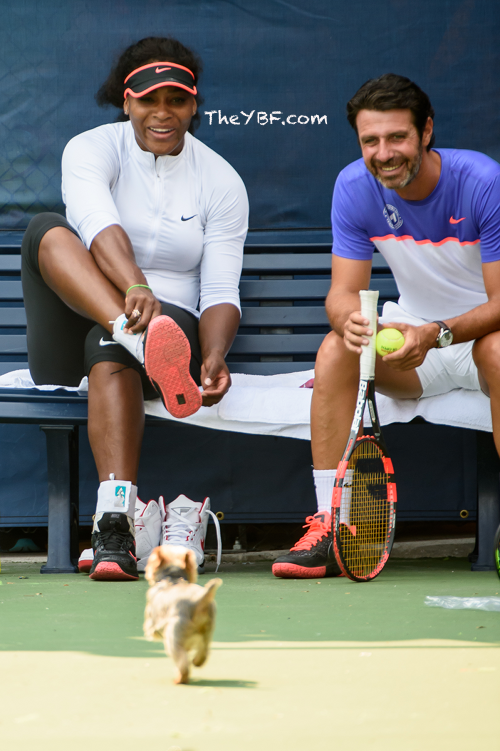 One day after she defeatedKiki Bertens of the Netherlands, Serena Williams got some court-side support from her adorable Yorkshire Terrier dog, Chip and her coach Patrick during a practice session at the 2015 U.S. Open Tennis Championships in Queens, NYC.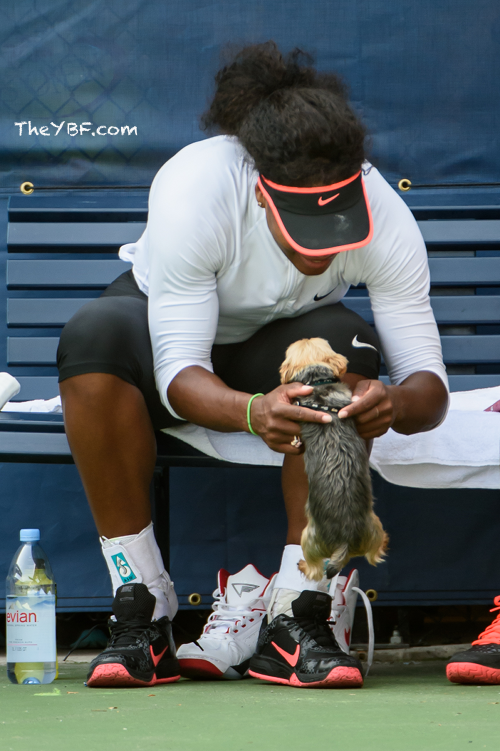 Chip is a constant presence in Serena life and often travels the world with her….in his own costumes.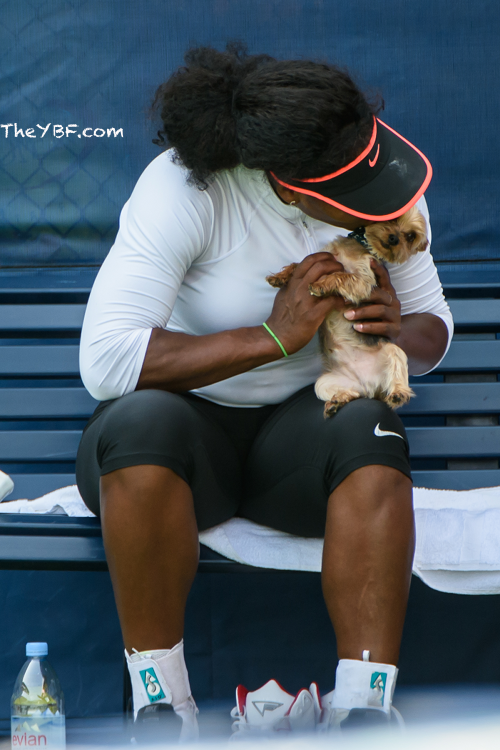 This is one of the biggest weeks and most important tournaments of Serena's career. All eye are on her as she attempts to becoming the first player since Steffi Graf to complete the calendar-year grand slam.
Chip thinks she can go all the way!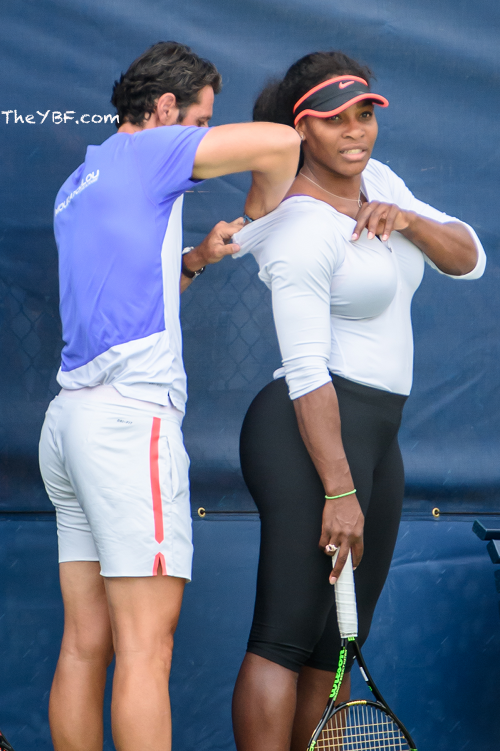 Serena also has the backing of her world-renown coach Patrick Mouratoglou.
How is Serena dealing with the pressures of all the Grand Slam talk? During a Wimbledon press conference in July, she told reporters that she likes to press the "mute" button on that issue.
"When you talk about it every time, you can't help but think about it. It's been okay to free my brain from that.I like that mute button."
Photos via Getty